​​​​​​​Why Families are Moving to Boerne, TX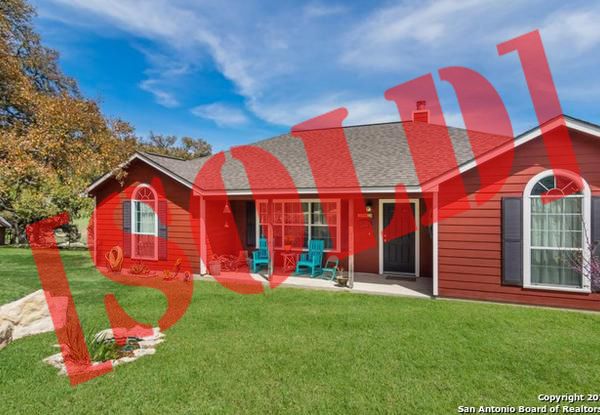 In the heart of beautiful Kendall County; Boerne, TX, has around 4000 homes with more than half being occupied by families. Offering a superb climate, convenient location, outstanding school system and a plethora of different activities for all ages, it is easy to see why Boerne has previously been named as 'the best Texas town to raise a family'.

Location Near San Antonio
Situated 30m north-west of downtown San Antonio, Boerne is only a short commute from the amenities of the big city. This gives families the benefits of small-town living with the convenience of knowing that a multiplex or Apple store is under 30 minutes away.
Location also makes Boerne an ideal base for enjoying the popular attractions that San Antonio has to offer including the River Walk, the Alamo, SeaWorld, Six Flags, and of course the renowned San Antonio Zoo.
Perfect Texas Climate
Boerne has the typical central Texas humid, sub-tropical climate. Hot, humid summers and mild winters mean plenty of opportunities to take advantage of the parks and trails that are dotted around the city. Good weather mean that it is possible for families to experience all of the outdoor activities that Boerne has to offer all year around.
Top Education System in Kendall County
Boerne Independent School District serves the city of Boerne, as well as the southern part of Kendall County, the city of Fair Oaks Ranch, and parts of northern Bexar County. There are two high schools, two middle schools and five elementary schools included in the district.
Their education system is considered to be one of the best in Texas, with a 99% graduation rate and a student-teacher ratio of 15:1. There are also plenty of higher education opportunities with both Texas Tech University and the University of Texas at San Antonio both close by.
Amenities and Activities
Keeping the kids entertained can be a challenge for even the most patient parent. However, Boerne is a city that is practically designed for families and has a huge number of amenities that the whole family can enjoy.
There is a selection of stunning parks to explore. This includes a custom-designed skate park, Northrup park which has softball and t-ball fields, and City Lake park with its fishing pier, volleyball court, picnic units, paddle sports, sailing and butterfly garden.
The historic park plaza is a popular venue for community events including concerts and festivals, and is also home to some bustling market days. Cibilo nature centre is also well loved by families, with great trails, a variety of wildlife and exciting play area.
Athletic Programs in Boerne
Most parents are eager to ensure that their child has the opportunity to enjoy fresh air and exercise, and Boerne has plenty of athletic programs on offer. These include tennis, a swim team, a track & field program, softball, dance classes, gymnastics and even golf with TGA Premier Junior Golf.
Boerne Summer Camps
One of the biggest challenges faced by working families is what to do about childcare during the summer vacation. Thankfully, Boerne is also home to a broad selection of affordable summer camps that are both fun and educational.
Some of the summer camps for 2017 include:
- Tennis Camps
- Science Camps (including hot wheels world of discovery camp!)
- Engineering Camps
- Lake Camps (including a zombie apocalypse survival camp!)
- My Art Starz Summer Camp
- Youth Enrichment Camps (including Play Doh Science camp and Camp Barbie!)
There really is something for every child, whatever they are into.
http://www.mysanantonio.com/news/local/article/Boerne-ranked-best-Texas-town-to-raise-a-family-6295391.php