What to Look for in a Neighborhood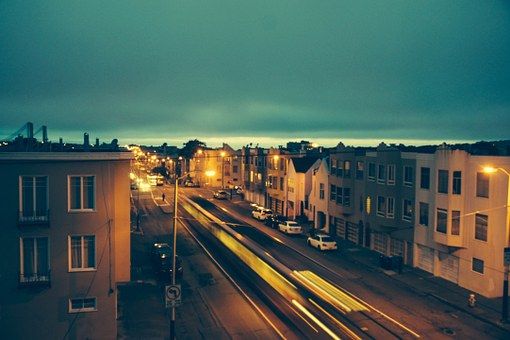 ​​​​​​​Finding a new place to live can be very stressful. This is particularly true if you are looking at moving to a new area and you are unfamiliar with the different neighborhoods. Unfortunately, not all neighborhoods are created equal and while there is no such thing as a 'perfect neighborhood', it is very likely that some might be a much better fit for your personal circumstances and requirements than others.
Therefore, doing your research is essential to make sure you don't end up with the right property in the wrong location for you.
Here are some of the most important things that you should look for when trying to decide which is the right neighborhood for you.

​​​​​​​Great schools
If you are a parent, or if you are planning on a family in the future, a neighborhood with awesome schools is probably right near the top of your priority list. Not only do great schools help to ensure that your child gets the best education possible, homes that are in districts with these schools are generally much more valuable and in demand, which is good news if and when you do eventually sell.
Safety / Crime
Another important aspect of choosing a neighborhood is to find one that you think that you will feel safe in. This is particularly true for vulnerable people such as the older generation, single parents and women living alone.
Low crime rates give a neighborhood a better reputation, and make their residents feel much safer. If possible, check out the neighborhood at different times of the day and night to see how you feel when you visit. If you feel at ease, then that is a good indicator that it might be the right neighborhood for you.
Medical care / Emergency services
Although this is important for people of all ages, good access to quality medical care is especially important for those who have chronic health conditions, parents of young children and older people who are more likely to fall ill. Being nearby to a hospital and a reputable doctor can be essential for these people.
Some people who are particularly anxious may feel it is important for them to have emergency services nearby, just in case a critical situation does arise.
Public transport links / traffic
Easy access to public transport is a definite bonus for any neighborhood, particularly if you don't drive. Studies have shown that shorter commutes directly correlate to happiness at work so by ensuring you have the simplest, fastest commute possible you can lower your stress levels and feel brighter. Whether you will use public transport or drive, pay close attention to peak traffic times and see how busy the roads are.
Amenities
All work and no play makes everybody dull, so finding out what amenities are available in your neighborhood should be high on your priority list. Everyone has their own preferred activities in their free time, so look for a neighborhood that fits yours. There is no point choosing one that has plenty of outdoor sports and events if you would rather spend your time at the movie theatre or bowling alley.
Comfortable Community
While some people are social butterflies, others prefer to keep themselves to themselves. To make any property a home the owner needs to feel comfortable in their community. If you prefer the quiet life then a street where everyone chats over the fence and invites one another to street BBQs probably isn't for you. Equally if you are looking to make new friends, then you may be actively seeking a neighborhood that offers plenty of opportunities to meet people.
Retail & Restaurants
We aren't necessarily talking about major shopping sprees, but as creatures of habit, it is comforting to know that we can get what we regularly buy with ease. Make sure that the neighborhood that you are considering can at the very least provide the groceries and day-to-day products that you most rely on.
Similarly, if you enjoy eating out then you should check out the local bars and restaurants so that you know what your options will be if you decide to treat yourself or your loved one to a night off from the cooking!
Every person has unique needs and wants when it comes to where they are living. If you can find a neighborhood that ticks all your boxes, you are much more likely to feel happy and be able to make your new house a home.