Kitchen Island Styles to Fit Any Use
When it comes to interior design, kitchen islands are a hot commodity. The extra storage, worktop space and seating is a winner with any homeowner as it gives them the opportunity to store more and do more in their kitchen without giving in to clutter or compromising on style. They also provide a nice focal point in any large kitchen with a lot of floor space and can be decorated with a colorful bowl of fruit or vase of fresh flowers.
Whether you want to use your kitchen island as a breakfast bar or preparation station, or to hold a sink or appliances, there is a style to suit your kitchen.
L-Shaped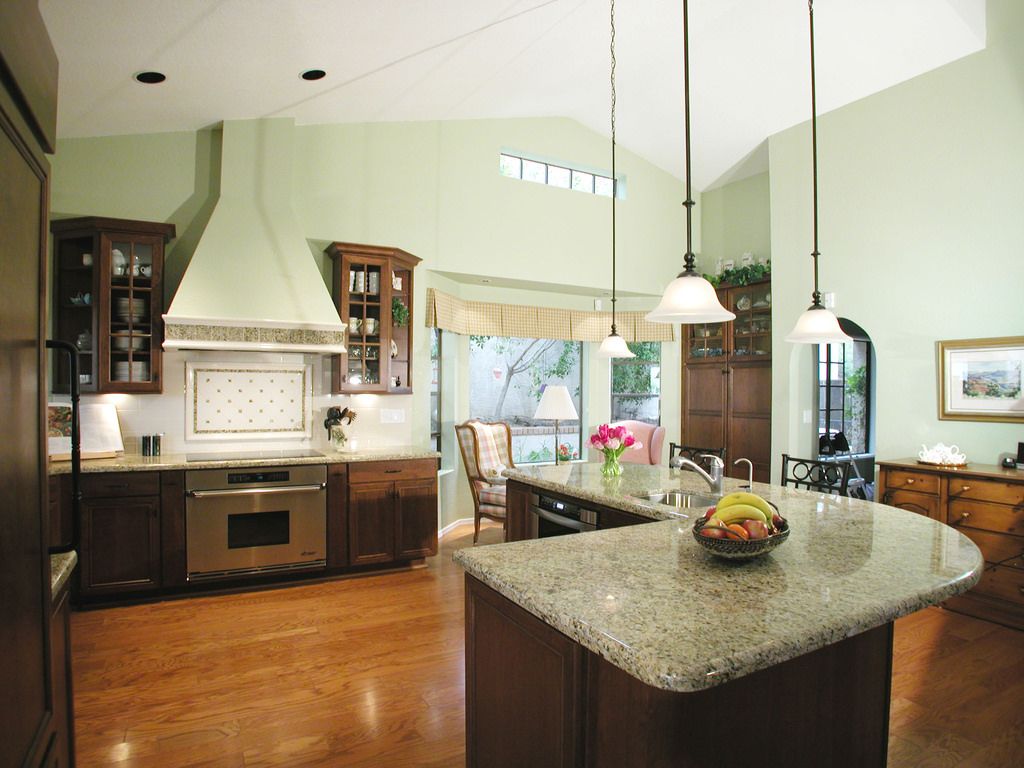 L shaped designs are a highly popular variety of kitchen island. Flexibility is the biggest advantage of this shape, as it can be custom-designed to make the most of your available space. They usually accommodate reasonable amounts of storage, although corner cupboards may require a little inventive planning in order to get the maximum use from them. The workspace can be adapted for almost any use - bar stools are a great way to add some minimalist seating and ramp up the adaptability. When planning the design, just remember to make sure that there is sufficient space to get all the way around both ends.
Galley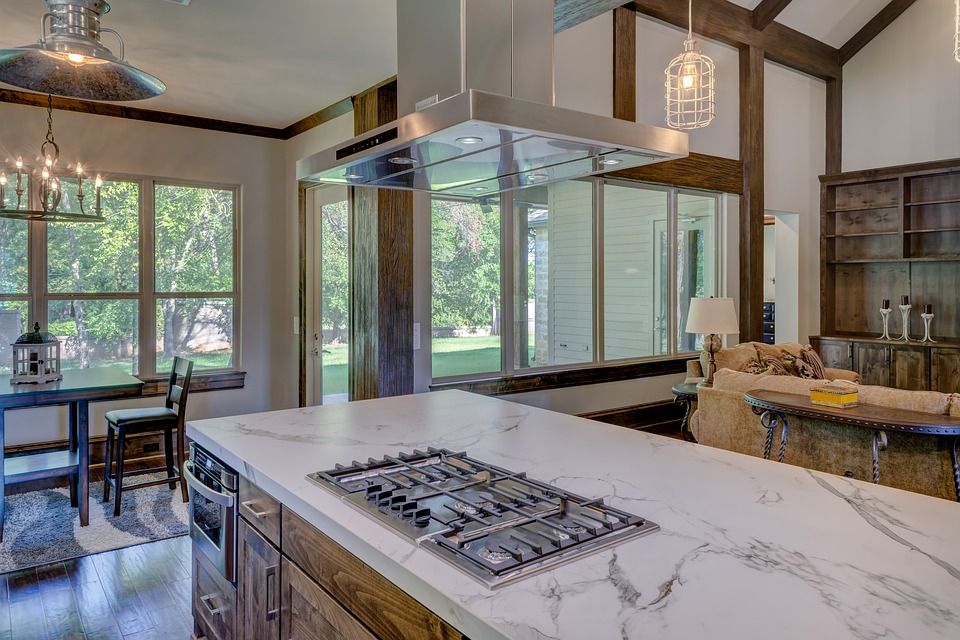 Although some may consider it boring, this classic shape fits into almost any style of kitchen, from traditional country to ultra-modern big city, and everything in between. Simple and efficient, there is no compromise on storage as the entire island can be used, and they can be created to fit into almost any space. Although referred to as a 'galley', this by no means suggests that the island needs to be narrow. Instead a rectangular shape that is sufficiently broad will ensure that this style of island lives up to its full potential.
U-Shape
If you have oodles of empty space to take advantage of then a U-shape island is certainly an option to consider. Yes, they are bulky, and the double corners can mean sacrificing on a little storage space unless you opt for a swing-out storage solution or Lazy Susan, but immense size equals immense functionality. Heaps of storage, space for seating and probably enough worktop to accommodate more than one appliance. If you've got the room, then a u-shape kitchen island is a no-brainer. Just make sure you get it installed in such a way that it doesn't interrupt the flow of energy around the room.
Rolling
If you are renting a property or don't have the space for a permanent island, it doesn't mean that you have to miss out. A rolling island can be stored when not in use, and moved around wherever needed, giving you the flexibility to have some additional worktop space when you need it most! Limited storage is a bit of a downfall, but they can usually accommodate smaller items of kitchen equipment. The biggest benefit is price. Rolling islands are significantly cheaper than fixed units, meaning they are the perfect solution for a homeowner on a budget.
Circular/Semi-Circular
A very modern style, circular and semi-circular islands definitely pack a powerful punch of personality into any kitchen. No corners mean plenty of storage space inside, and the worktop shape is ideal to sit around and socialize, making it a perfect breakfast bar or informal dining table. The rounded shape is great for maintaining the flow of energy around the room too. This design will probably require a reasonable amount of space, so may not fit every kitchen, but those that it does will definitely reap the benefits of this more unusual variety of island.
Furniture as an Island
Of course there is nothing to say that your kitchen island needs to be an original kitchen island at all. Many people who have more traditional styles of kitchen opt to use a piece of furniture to act as an unconventional island instead. From antique bookcases, to especially commissioned pieces from carpenters, the only limit is your imagination. It may not have quite the functionality of 'proper' islands, but the unique character of the right piece will certainly make up for it. Furniture as an island is another great way to stamp your personal style on to your kitchen and make it a room that you love.